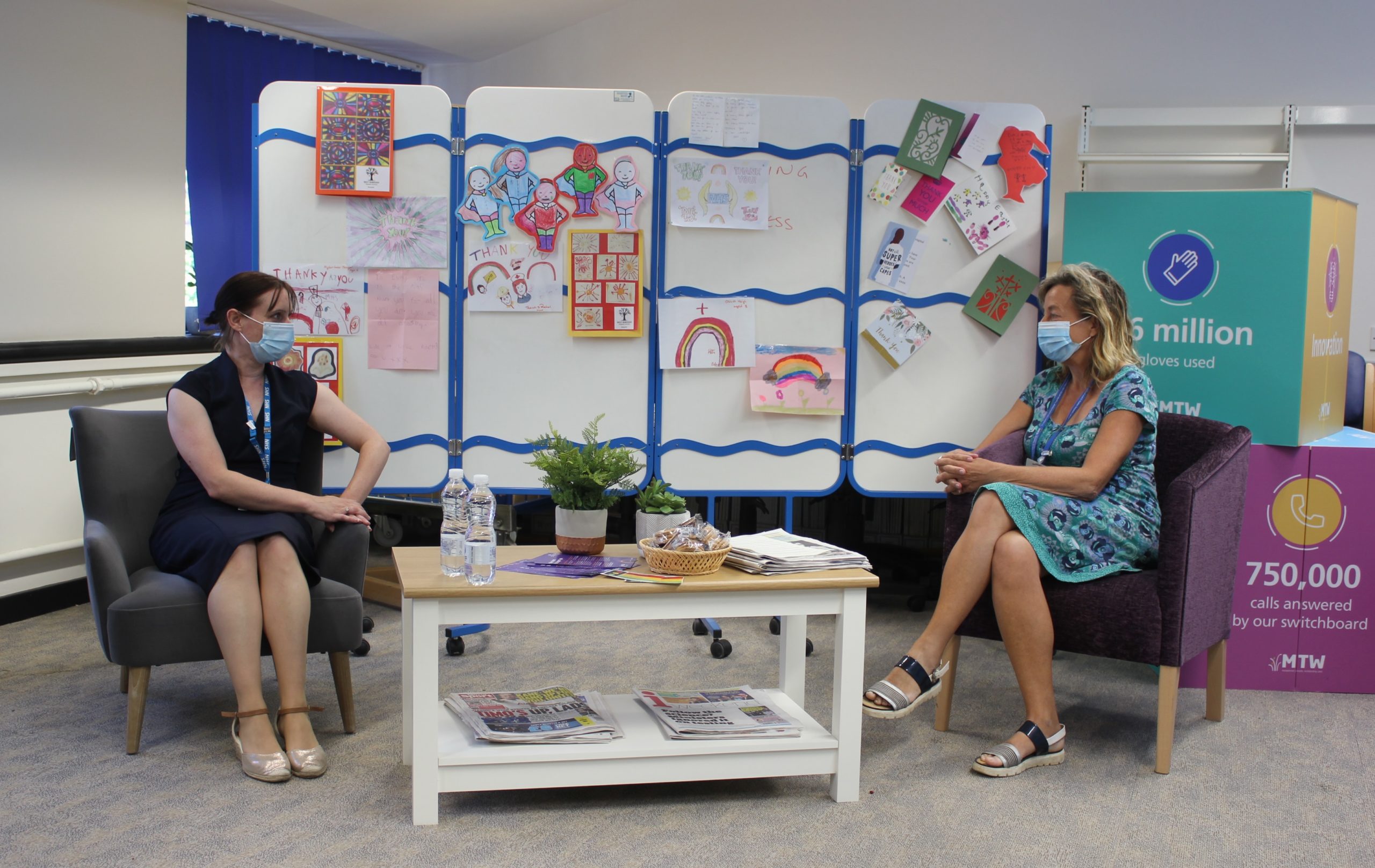 Thanks to generous donations from members of the local community, Maidstone and Tunbridge Wells Charitable Fund has raised over £12,000 surpassing its £10,000 initial target for its #NHSHero campaign.
The online #NHSHero appeal was set up in March 2020 to provide emergency funds to help support Maidstone and Tunbridge Wells Trust (MTW) staff at this challenging time.
There have been many stories of fantastic fundraising efforts, including a sponsored scoot by Sophia, aged 6, raising an impressive £100; an Easter plant sale in Matfield that raised £38.70, and the proceeds of a virtual quiz night that reached £100. There have also been many donations from local businesses and local residents, including a very generous £1,000 donation from Barratt David Wilson Homes Kent.
Residents of the Dry Hill Park Area neighbourhood community in Tonbridge have been very busy with their continued fundraising efforts over the last few months – raising a magnificent £525.50 for the appeal to date!
Jenny Matthew, part of the Dry Hill Park Area Neighbourhood community in Tonbridge commented: "We wanted to do our part to recognise the sacrifices made by local NHS staff. Our Neighbourhood community is very active and what started with neighbours donating materials to a fellow neighbour to make face masks, has turned into over £500 being raised for the MTW charity.
"We are now making and selling sustainable shopping bags, aprons, bunting, storage bags for wrapping paper and we're continuing to raise more money each week."
Laura Kennedy, MTW NHS Trust's Fundraising Manager, said: "We are hugely grateful to the many people who have contributed to our appeal through donations and fundraising activities. We have had many generous donations from members of the public, local businesses and from our own staff too.
"The donations will all be used to support staff welfare and wellbeing projects. Some of the money raised so far has already been put to good use through the purchase of furniture for staff 'wobble rooms' – designated areas for staff to take time out and recharge during this challenging time".
The fundraising page is still open if you wish to make a donation visit: https://www.justgiving.com/campaign/nhshero