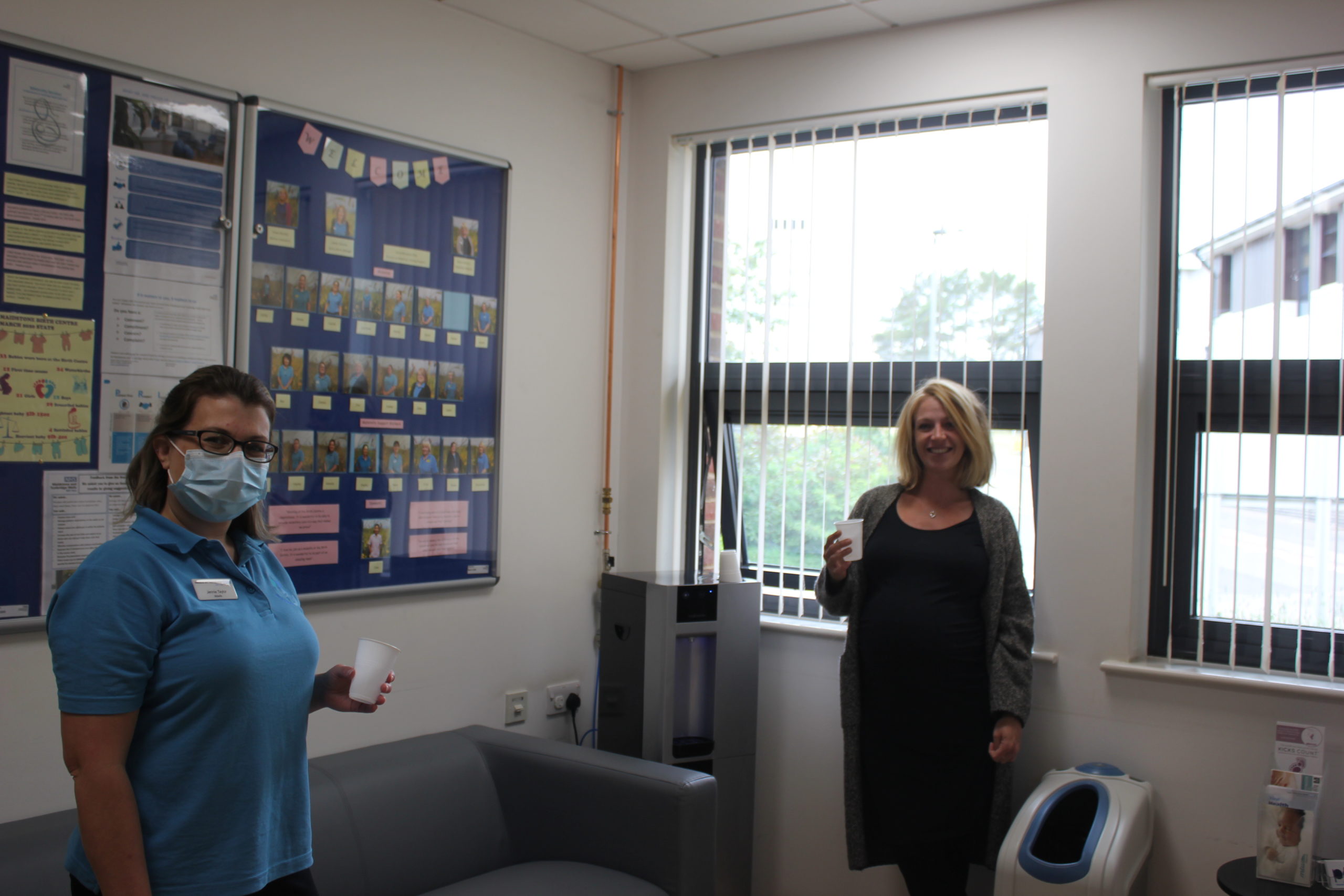 Parents attending appointments at Maidstone Birth Centre now have access to a brand new facility thanks to a utility provider's generosity.
South East Water donated £840 to Maidstone and Tunbridge Wells NHS Charitable Fund to help fund the cost of a water cooler in the main reception area to help support the hydration of new and expectant parents. In addition, it is also helping to support the health and wellbeing of staff members who look after the parents during their visit to the centre.
Janine Absalom, Maidstone Birth Centre Manager, said: "Water is really important as it helps stop dehydration which can cause a number of effects, including headaches and dizziness.
"Jugs of water were always made available for patients to use in the reception area but South East Water's generous donation means fresh cold water is now readily available as and when they want it and in turn it helps them stay healthy and hydrated.
"Our members of staff are also extremely grateful for the cooler as it means they too can access fresh water whilst on the go, meaning they stay hydrated whilst working around the clock to ensure they continue to provide outstanding care to our parents."
Steve Andrews, Head of Central Operations, South East Water said: "We are delighted that the water cooler was up and running in the Maidstone Birth Centre just in time to keep everyone hydrated with our quality tap water during the recent spell of hot weather."