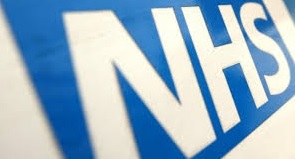 NHS England and Public Health England (PHE) are well prepared for outbreaks of new infectious diseases. The NHS has put in place measures to ensure the safety of all patients and NHS staff while also ensuring services are available to the public as normal.
Patient care is our top priority and you can find the latest information on symptoms of Coronovirus infection by going to  nhs.uk/conditions/coronavirus-covid-19/
NHS services are likely to come under intense pressure as the coronavirus spreads, and we need to ensure that we have as many beds available as possible to care for patients with severe respiratory problems when the number of infections peaks.
Therefore, in line with well-established plans for situations like this, we are postponing non-urgent planned operations from this week for at least three months so we can prepare our hospitals for potentially treating significant numbers of patients with coronavirus, train our staff and adapt certain areas.
Urgent and emergency cases and cancer treatments will be carrying on as normal, but we know many people waiting for treatment will be disappointed or worried. We are contacting everyone affected as soon as possible. If you don't hear from us, please assume that your procedure will be going ahead as planned.
You can view a list of FAQ's for Oncology patients here.
If you are phoning with in relation to an upcoming appointment or operation, please be assured the booking team are working their hardest and will contact you via phone or letter in the coming weeks.
Please refrain from phoning the booking team at this time for routine enquiries.
Visitors policy 
Protecting our patients and those who care for them is our top priority during the coronavirus (Covid-19) pandemic.
As of 8am on Thursday 26 March 2020, NO VISITORS will be allowed in our hospitals until further notice, with the exception of:
Patients receiving end of life care – one visitor permitted for one hour. This must be arranged in advance with ward staff by telephone.
Patients prior to needing ventilation – one visitor for a limited period of time. This must be arranged in advance with ward staff by telephone.
Paediatric Wards – one parent/carer to be with the child as agreed with ward staff.
Maternity Departments – one birthing partner on labour ward. One supporting partner on the Postnatal Ward – must be the same as the birthing partner. NO visitors on the Antenatal Ward. NO visitor/partner to attend scan or any antenatal appointment. NO children permitted in any Maternity Departments.
Neonatal Unit – one parent only at any time. NO siblings.
Patients requiring individual carer support – carers will be permitted in agreement with ward staff.
Please read our guidance and advice letter on visiting restrictions. 
VISITORS MUST BE SYMPTOM FREE AND NOT UNDER ANY SELF-ISOLATION CONDITIONS.
Personal Protective Equipment (PPE) will be provided to visitors/carers according to individual circumstances.
DO NOT enter our hospitals under any circumstances if you are unwell – especially if you have a high temperature or a new continuous cough, or you have a chronic illness, or you are aged 70 or older regardless of medical conditions.
Please note our emergency departments are operating as normal and people should continue to follow standard care guidelines around when to attend. People who need to attend for urgent or emergency care and who have a new-onset cough or fever should let staff know as soon as they arrive so that they can be appropriately managed.
To help keep everyone safe, we ask you to consider other ways of keeping in touch with patients such as phone calls or video messaging.
Attending our Emergency Departments
Our Emergency Departments are open as usual and we would encourage anyone displaying serious health issues or life threatening illnesses, such as chest pains, symptoms of stroke, loss of consciousness, severe bleeding that can't be stopped, or acute abdominal pain, to call 999 or attend an ED.
Anyone who has coronavirus symptoms is assessed and treated by a different clinical ED team in a separate area away from patients not displaying symptoms.
It is really important that people continue to seek help early if they need it.
You can watch our 60 second guide on how our Emergency Department team have created new pathways to ensure anyone with Coronavirus symptoms are treated in a separate area away from patients not displaying symptoms.
Getting essential items to patients on wards
Relatives, friends and carers can still get essential items to their loved ones who have been admitted to our hospitals during the pandemic.
Should you choose to bring essential property for a patient to one of our hospitals, please make sure you clean/disinfect the items and that you place them in a clear, sealed easily cleanable bag.
When you arrive at the hospital please go to the main entrance and speak to the security team about the purpose of your visit. They will then direct you to the nearby Hub where you can hand the bag to one of our volunteers. You will not be able to access the hospital due to restrictions to non-essential visiting.
You will then be asked to complete a property checklist form, and to fill in the patient's name, date of birth and the ward they are on. Both you and the person receiving the items must sign the form.
Once completed the volunteer will take the bag and the completed form to the ward. A member of staff will then sign the same form to say they have received the items. After wiping the bag down they will take it, along with the form, to the patient so they can check the items against the checklist. Once the checks have been completed they will then be asked to sign the form (where possible) to say they have received the items.
Please note, patient property will be accepted by The Hub between the hours of 8.30am and 3.30pm, Monday to Friday. If property needs to brought in outside of these hours, please speak to the ward manager or nurse in charge.
Coronavirus testing
The rollout of the national coronavirus campaign across Kent and Medway has meant that a wide range of people who provide essential services, as well as Kent and Medway residents over the age of 65, are now able to get tested if they or someone they live with have Coronavirus-like symptoms.
For more details click here.
NHS 111
NHS 111 has an online coronavirus service that can tell you if you need medical help and advise you what to do.
Stay at home for 7 days if you have either:
a high temperature
a new, continuous cough
If you:
live with other people, they should stay at home for 14 days from the day the first person got symptoms
live with someone who is 70 or over, has a long-term condition, is pregnant or has a weakened immune system, try to find somewhere else for them to stay for 14 days.
have to stay at home together, try to keep away from each other as much as possible.
You do not need to contact 111 to tell them you're staying at home.
 Use the online NHS 111 service if:
you feel you cannot cope with your symptoms at home
your condition gets worse
your symptoms do not get better after 7 days
 Do not go to a GP surgery, pharmacy or hospital. Call 111 if you need to speak to someone.
Like the common cold, coronavirus infection usually occurs through close contact with a person with novel coronavirus via cough and sneezes or hand contact. A person can also catch the virus by touching contaminated surfaces if they do not wash their hands.
Testing of suspected coronavirus cases is carried out in line with strict guidelines. This means that suspected cases are kept in isolation, away from public areas of GP surgeries, pharmacies and hospitals and returned home also in isolation. Any equipment that come into contact with suspected cases are thoroughly cleaned as appropriate. Specific guidance has also been shared with NHS staff to help safeguard them and others. Patients can be reassured that their safety is a top priority, and are encouraged to attend all appointments as usual.
For the latest information on travel, please go to: https://www.nhs.uk/conditions/coronavirus-covid-19/advice-for-travellers/
You can also find the latest information and advice from Public Health England at www.gov.uk/coronavirus
Hand washing 
Hand hygiene remains the single most factor in reducing the risk of infection.
Currently, hand hygiene is advised for Covid-19 when
after coughing, sneezing or blowing your nose
before leaving home
on arrival at school/workplace
after travelling on public transport
after using the toilet
after breaks and sporting activities
before food preparation
before eating any food, including snacks
before leaving school/workplace
Hands should be washed using warm water and soap liquid soap is preferred as shared bar soap can become contaminated with germs/micro-organisms, which can then be passed from one person to another.  This is the reason that only liquid soap is used in healthcare settings. Use an alcohol-based hand sanitiser that contains at least 60% alcohol if soap and water are not available on visibly clean hands.
This should be done often and thoroughly with soap and water, for at least 20 seconds, rinse and dry thoroughly. The same applies to those caring for anyone that is being tested for Covid-19. Avoid touching your eyes, nose, and mouth with unwashed hands.
Video Call
Patient care and safety is our number one priority. In order to reduce risks to potentially higher risk patients, we are currently initiating the use of remote video appointments for specific patients. If you have been contacted by Maidstone and Tunbridge Wells NHS Trust to undertake you appointments via this method please click here, and follow the instructions received.
Further information is also available on the following page.