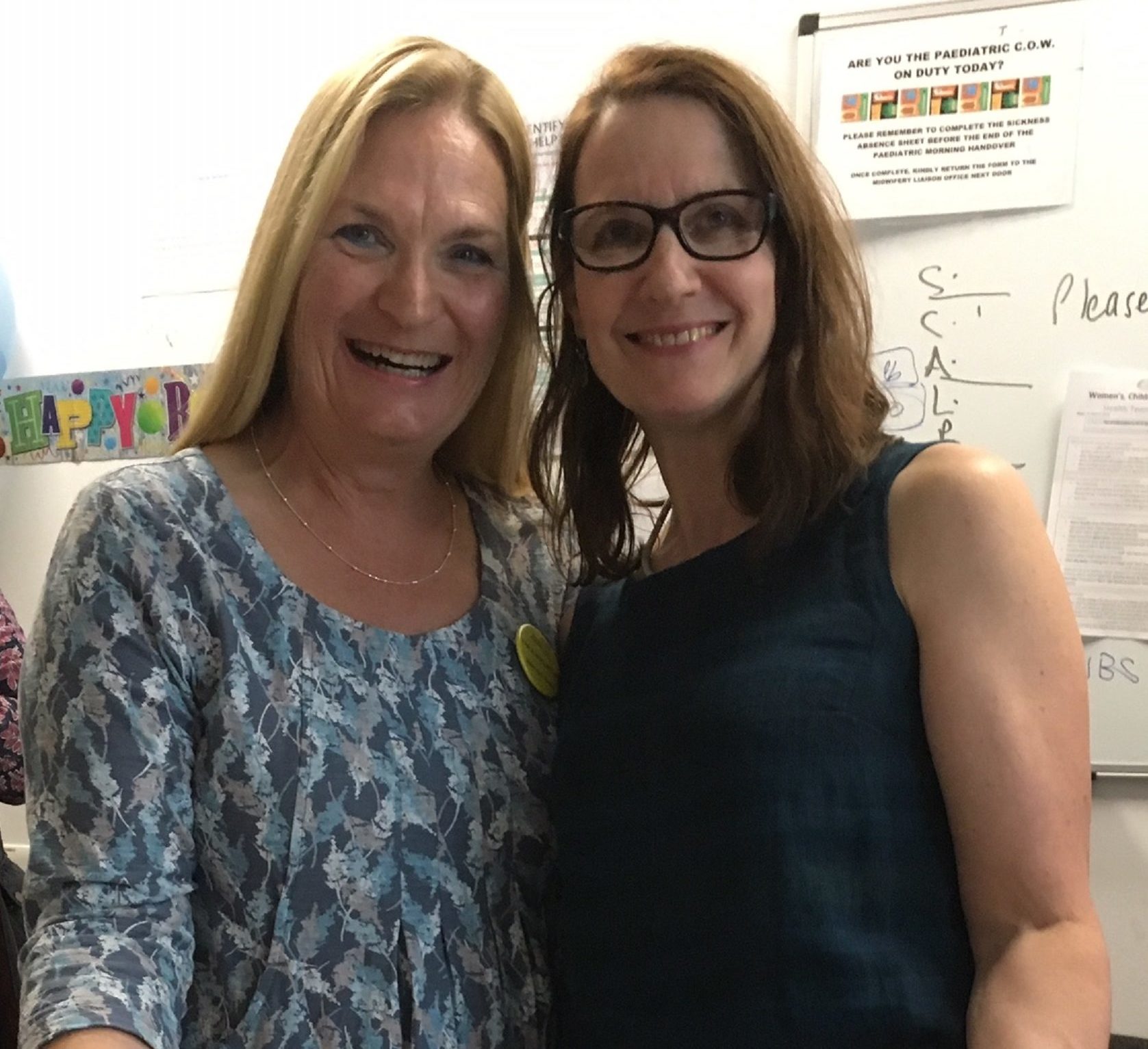 A film made by the Infant Feeding Team at Maidstone and Tunbridge Wells NHS Trust has won JOHNSON'S® Excellence in Maternity Care and Innovation Award in the Royal College of Midwives (RCM) Annual Awards.
The video Colostrum Collection in Pregnancy: 'When to start and how to do it', shows those who are pregnant how to express their first breast milk (colostrum) by hand in the late stages of pregnancy, collect it using a syringe and then label and store it in a freezer at home ready to take to the hospital when they go into labour.
This practice is recommended if it is anticipated that the baby may experience difficulties with feeding or maintaining their blood sugar levels after birth, as the previously collected colostrum can then be used. This is especially important for babies at risk of being born prematurely, if the parent has diabetes, or it is a twin pregnancy. It is also recommended in other circumstances, such as if the person is taking certain medications, has a raised BMI, has a breast abnormality or has had breast surgery, or found breastfeeding challenging in the past.
Known as 'liquid gold' due to its golden yellow colour, colostrum is the perfect food for new born babies because it is full of antibodies which help protect them from infections and also contains the perfect balance of carbohydrates, fats and proteins.
Infant feeding Baby Friendly Initiative (BFI) Lead Sally Sidhu, who features in the film alongside retired Infant Feeding BFI Lead Jan Gatehouse, said: "We are delighted that our film has been recognised in the Royal College of Midwives (RCM) Annual Awards.
"The Trust introduced colostrum collection in 2010 and over the years the Infant Feeding team has done an amazing job encouraging and supporting those expecting babies.
"Although we run a clinic to show people how to collect colostrum, we decided to make a film about it because we wanted more people to understand the benefits for babies at risk of hypoglycaemia at birth and also for those expecting to see that it is not difficult to do!
"It's available on YouTube which means people can watch it in the comfort of their own home. It can also be used as an educational tool to show other staff members the benefits of colostrum collection."
Comments from those who watched the video included:
"I love the film! This has shown me that collecting is not as complicated as I thought it may have been. I look forward to starting."
"Very helpful and informative. I didn't know much about it before seeing the film."
"I searched everywhere to find out about colostrum collection as was really worried about my baby being born early. I was so pleased when I was shown this film as it explained everything so well."
Gill Walton, Chief Executive of the RCM, said: "Feeding your baby colostrum is one of the ways to help them get the best start in life with the health benefits it can bring. Raising awareness about this is so important as many women are unaware about colostrum and beneficial it can be. This is a simple and innovative example of how we can get that message to women and increase the numbers collecting it and giving it to their babies. This is a really important project, and Sally and Jan are worthy winners of this award."
The winners of the RCM Awards 2020 were announced last week to mark International Day of the Midwife which was celebrated on 5 May – 2020 has also been designated International Year of the Midwife.
To watch the film visit https://www.youtube.com/watch?v=PnG4pW9z4Cc