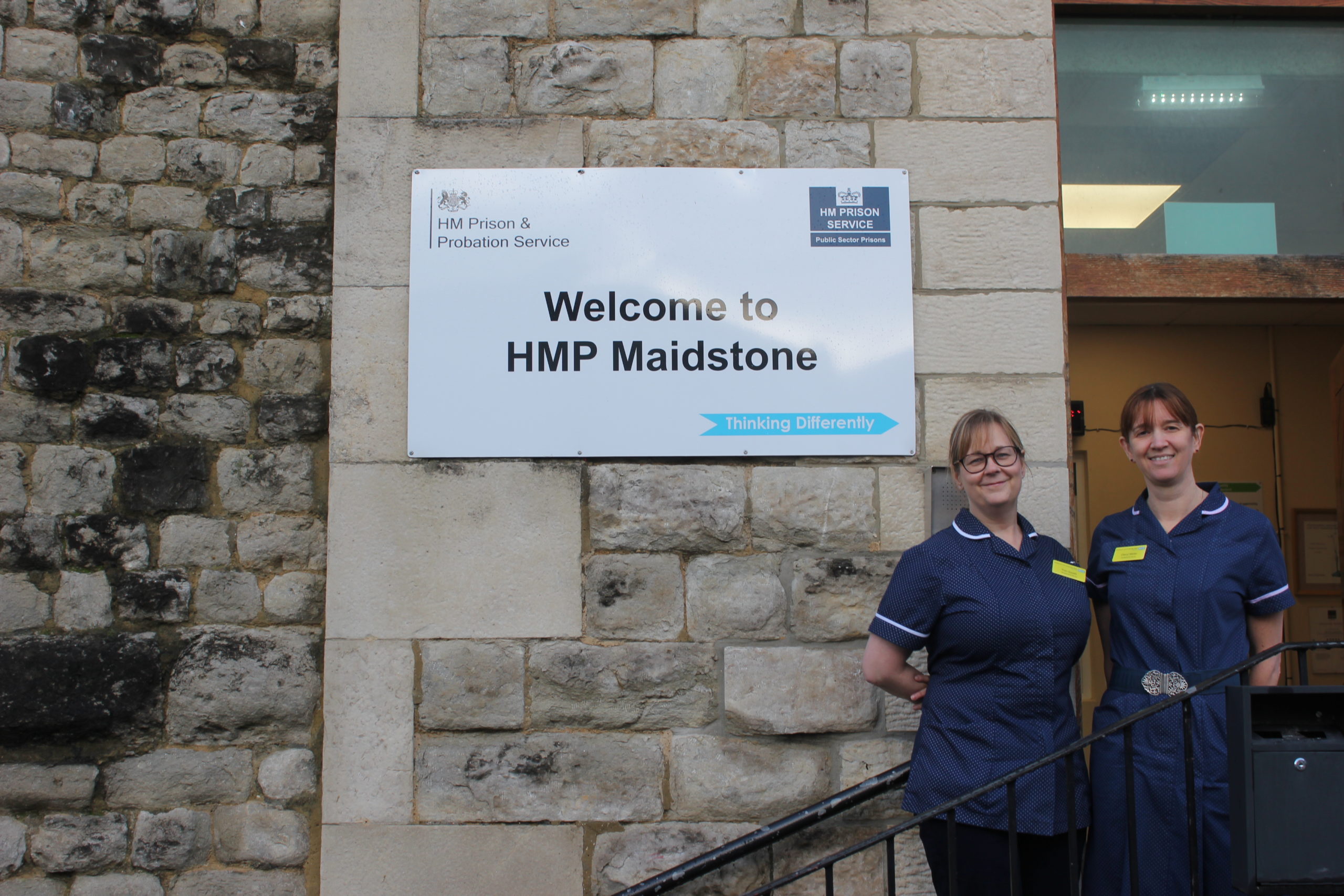 Two Tuberculosis Specialist Nurses have played an instrumental part in a study which could result in prisoners being automatically screened for Latent Tuberculosis Infection (LTBI) when they enter the prison system in the future.
Cheryl Weller and Fran Guyatt, who work for Maidstone and Tunbridge Wells NHS Trust, put themselves forward to carry out the LTBI screening programme at HMP Maidstone as part of an NHS England (NHSE) pilot.
The aim of the project, which is the largest to ever be carried out in a prison in Europe, was to treat and find LTBI and to stop it before it becomes active. At the moment the prison system doesn't automatically screen prisoners for LTBI.
Cheryl said: "Whilst it is not possible to get TB from someone with latent tuberculosis there is a risk they will go on to develop active tuberculosis which is contagious and can spread quickly in a similar way to a cold or flu, if it's not caught, isolated and treated early. Treating latent tuberculosis is therefore an important part of controlling the disease especially among vulnerable populations such as prisons due to inmates living in close proximity to one another."
Over a six month period, both Cheryl and Fran visited HMP Maidstone four times a week to provide treatment to inmates who had tested positive for LTBI after they underwent a screening process, consisting of X-Rays and blood tests, which were carried out by University College London's 'Find and Treat' service in collaboration with Oxford Immunotec.
Prisoners who were diagnosed with LTBI were then offered a 12-week course of antibiotics to be taken orally on a daily basis. Those who took up the opportunity of treatment also underwent regular blood tests to make sure the drugs were not having an adverse reaction on their body.
All the data collected was sent to NHS England and Public Health England towards the end of last year. The information has since been passed on to the World Health Organization which will decide if the guidelines for screening and treatment of LTBI in prisons should be amended so that prisoners are automatically screened for LTBI when they enter the prison system.
Fran added: "We're both really proud to have been involved in such an important study, all of which was carried out alongside our NHS TB role."