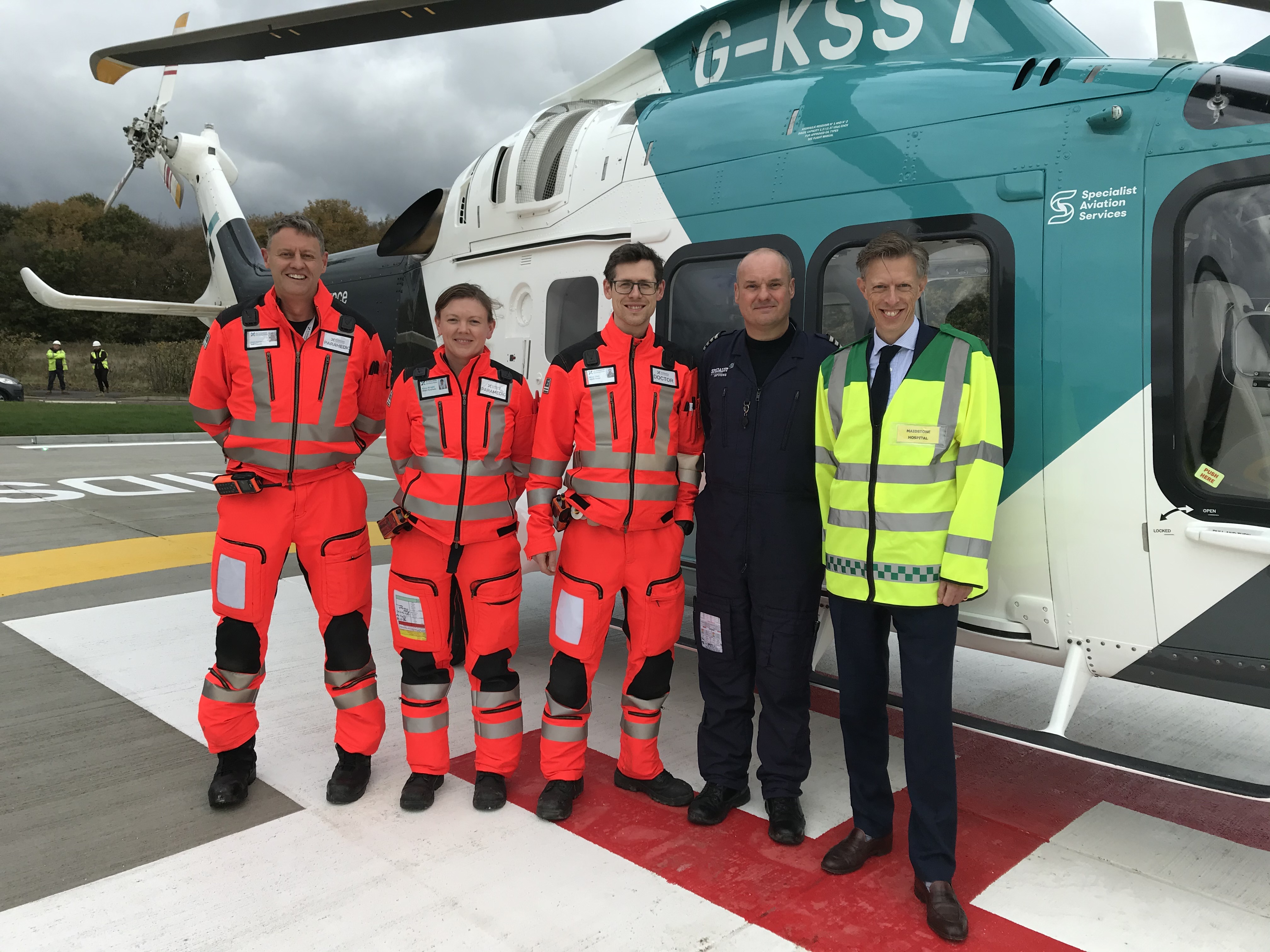 Maidstone Hospital's new 24-hour helipad took its first landing on Tuesday afternoon (29 October 2019).
Air Ambulance Kent Surrey Sussex flew in to test the new landing pad as part of the sign off process by the Civil Aviation Authority (CAA).
Following the successful landing, the site is open as of today (Thursday 31 October) for use.
It will help increase the life chances of seriously ill or injured patients being brought to Maidstone hospital for treatment or flown from the hospital to specialist centres elsewhere in the country for treatment.
Air Ambulance Kent Surrey Sussex will be the main user but it can also be used by other emergency services as well as charities such as the Children's Air Ambulance which provides a medical transfer service for critically ill babies and children up to the age of 18.
HELP (Helicopter Emergency Landing Pads) Appeal donated £300,000 to Maidstone and Tunbridge Wells NHS Trust to build the all-weather pad at the rear of the oncology unit. Construction work started in April this year and finished on Thursday 10 October. It replaces the temporary site, which was often water-logged.
John Weeks, the Trust's Director of Emergency Planning, said: "We are extremely grateful to the HELP Appeal for generously agreeing to fund the landing site which will make a real difference to Maidstone Hospital."
Richard de Coverly, Assistant Director of Operations for Air Ambulance Kent Surrey Sussex, said: "The new helipad is a fantastic facility. Not only will it allow us to fly patients into and out of Maidstone Hospital to specialist centres so they can access critical care quicker, it also means our crews can meet land ambulance teams who have seriously ill or injured patients on board who also need to be transferred elsewhere for urgent specialist medical treatment."