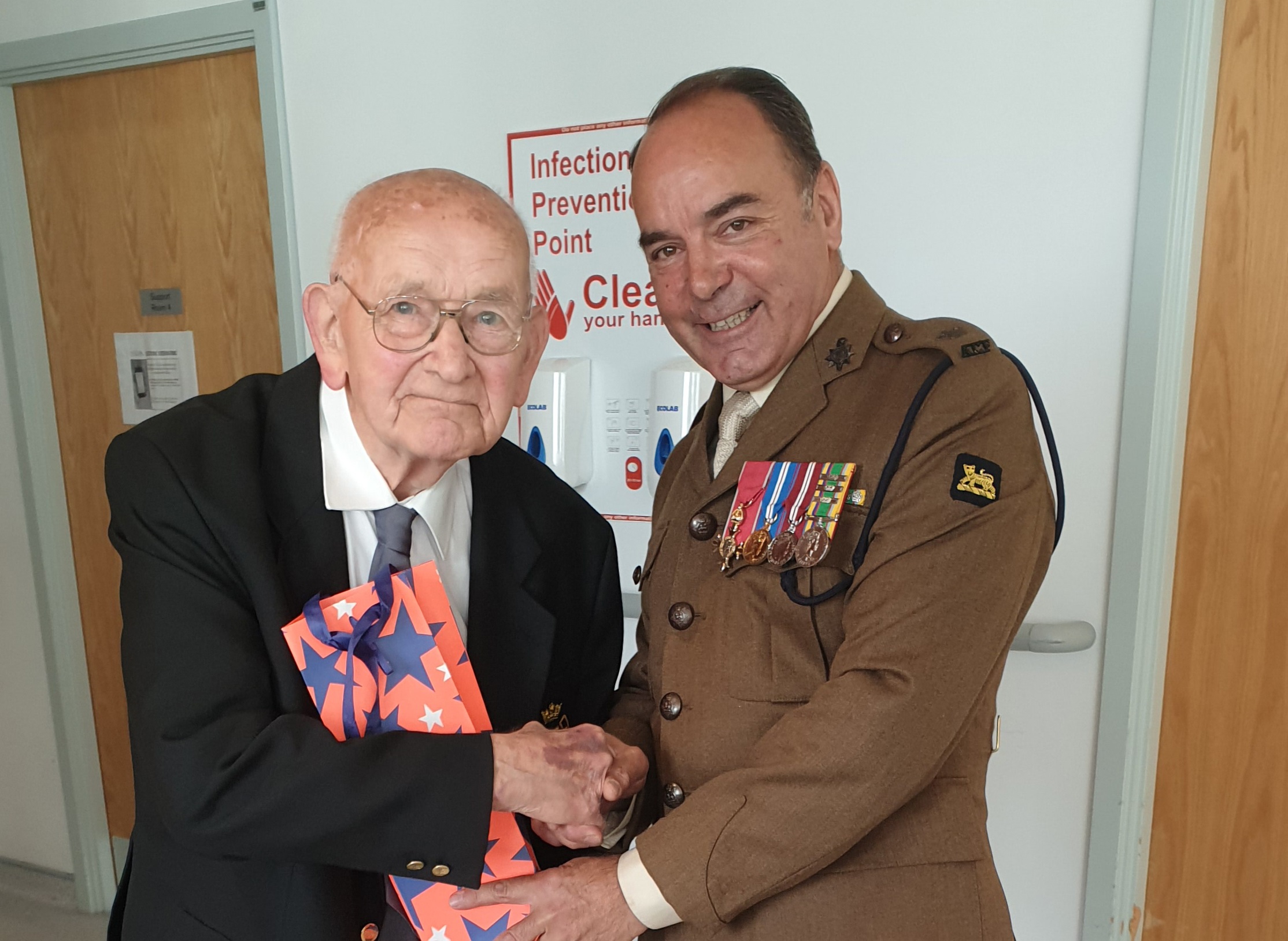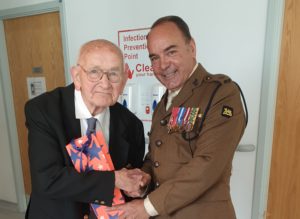 A big thank you to British Army Major Simon Dean who made a special visit to Tunbridge Wells Hospital to personally thank a D-Day veteran for his service all those years ago.
Frank Mordecai was visiting his poorly wife when Major Dean arrived on the hospital ward earlier today (6 June) and presented him with a gift as a token of appreciation.
The 95-year-old served in the Navy aboard HMS Glenearn from 1942 to 1944 as a Convoy Escort. On the 6 June 1944, aged 20, Frank was serving as a Wireman aboard a Landing Craft Assault which was taking troops to land on Sword Beach, Normandy.
Whilst chatting to Major Dean and ward staff, Frank recalled the ramp of the craft jamming and him having to jump into the icy cold water up to his knees to help fix it, all the while wondering how the troops, who were up to their chests in the cold water, were feeling.
After D-Day he went onto Asia, Japan and the Philippines, celebrating VJ-Day on board with a beer.
He laughed when talking about his 'crime' – distributing rum rations to the American troops who took a dislike to the watered down spirit. All unused rum had to be thrown overboard but not wanting to see it go to waste, Frank described how he took it back to his cabin where three of them drank it merrily, and got "sloshed!" As this was a criminal act, they were quickly reprimanded but after three days in the ships infirmary the Captain felt they had been punished enough by their own actions and confined them to ship for two weeks – although they were in the middle of the ocean anyway!