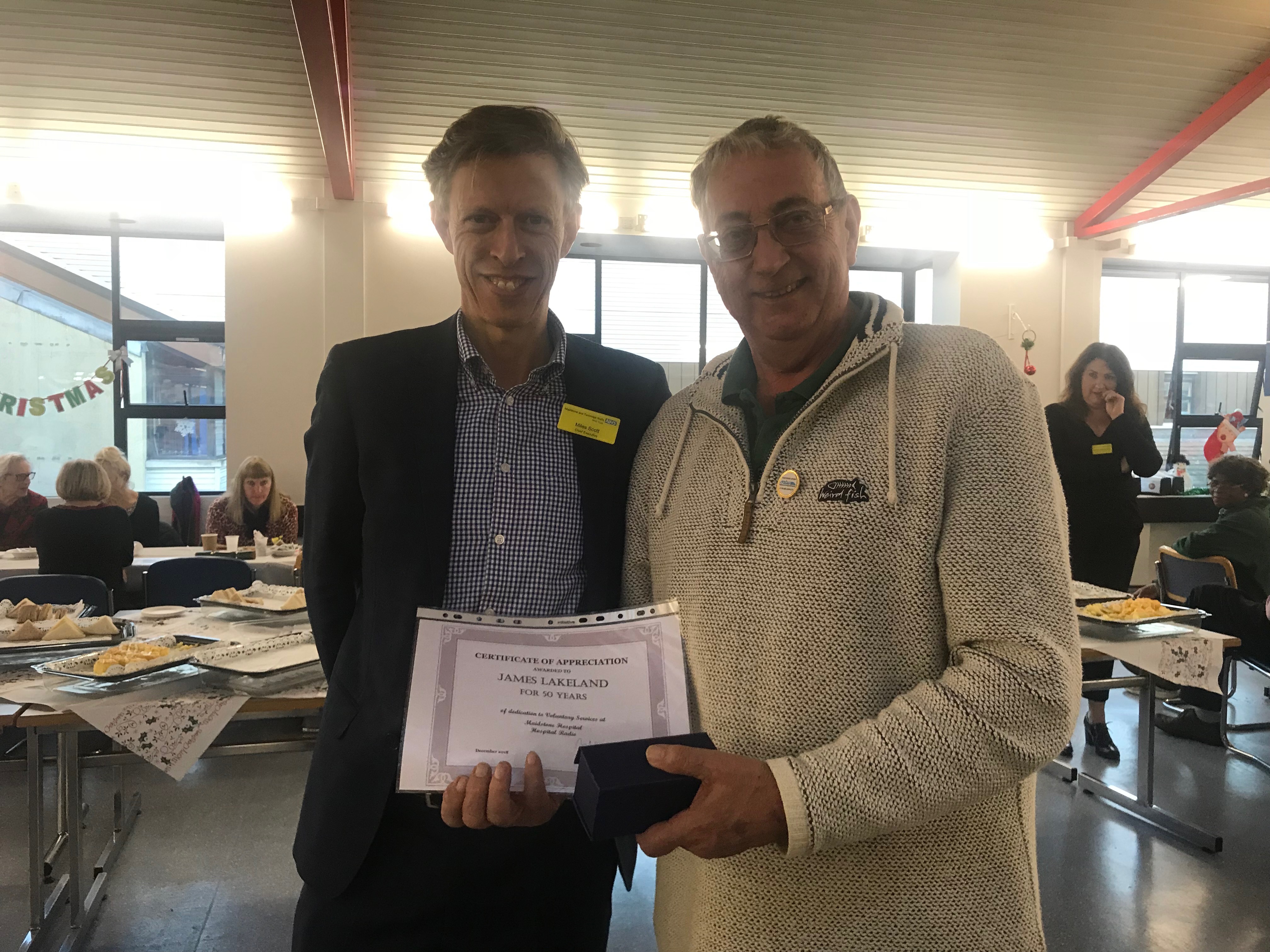 Last week a celebratory tea party was held at Maidstone Hospital to thank the many volunteers who support Maidstone and Tunbridge Wells NHS Trust.
The 95 guests were treated to a delicious buffet and Christmas festivities and a number of volunteers also received awards from the Chief Executive Miles Scott for their long service. In total, those who received awards have volunteered for a staggering 605 years!!
One such recipient was James (Jim) Lakeland who has volunteered continuously since 1967!!
Jim volunteers with Hospital Radio Maidstone, broadcasting his own Sunday afternoon show.
Jim said, "Originally, back in 1967, a colleague of mine asked if I would help with the electronics in the studio. I agreed and 51 years later, I am still volunteering at the station!
"I really enjoy being part of the team and know the importance of hospital radio, having been a patient myself – there is only so much daytime television you can watch and radio provides another distraction and way to pass the time."
Not only has Jim's volunteering provided him with great enjoyment throughout the years, he has also made many friends and even met his wife Marion through the station.
Vincent Judd who also works on Hospital Radio Maidstone has also volunteered for over 50 years.
Hospital Radio Maidstone is a registered charity and is run entirely by volunteers. If you would like more information, please visit: www.hrm.org.uk
We would like to offer our sincere thanks to our wonderful volunteers for their dedication to the Trust and wish them and their families a very happy Christmas.