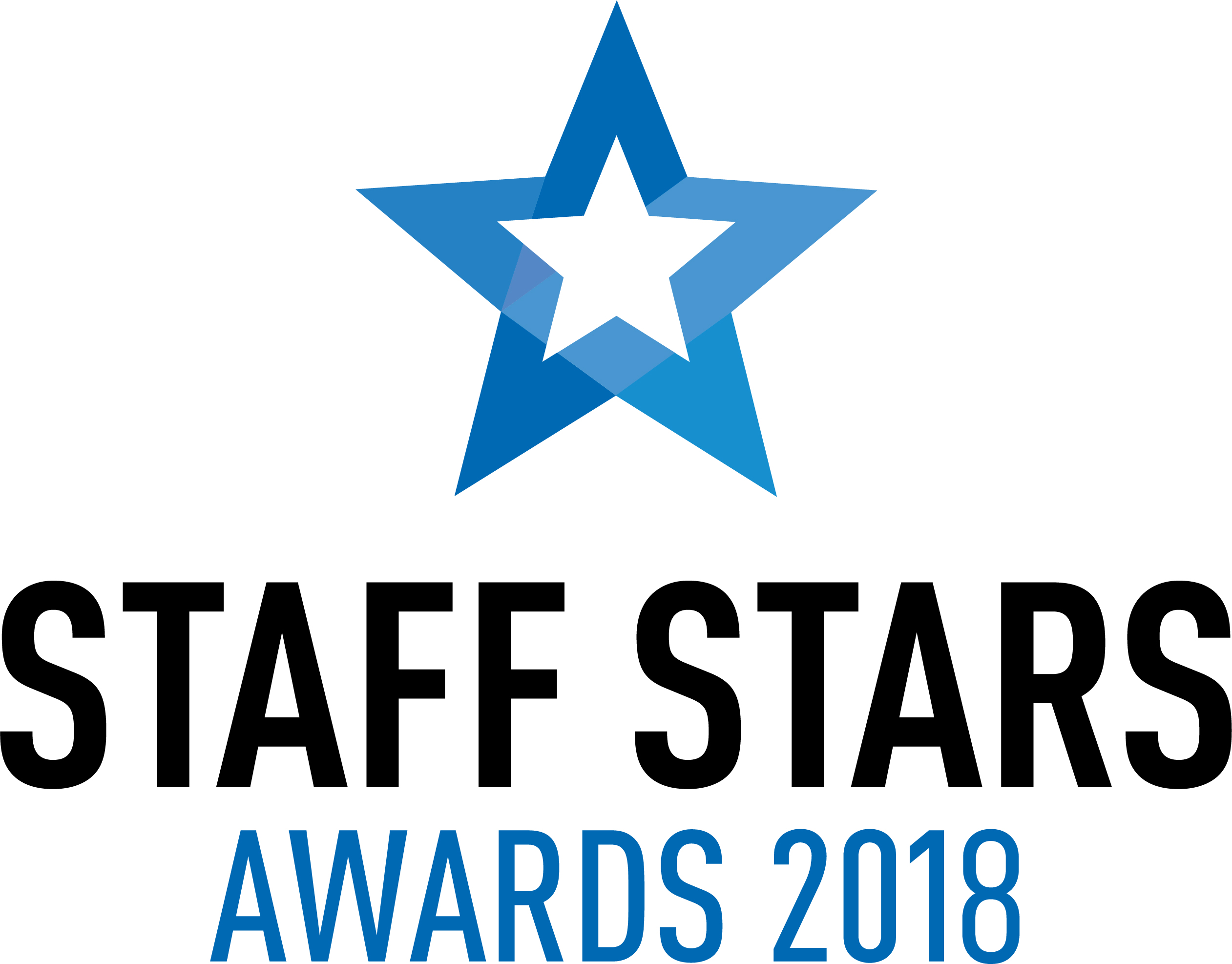 Nominations for our annual Staff Stars Awards are now open! This year's event will be held on Friday 9 November at High Rocks, Tunbridge Wells.
Once again, to reflect the Trust's commitment to 'pride', this year's awards will each represent one of the five individual Trust values. The award categories are:
Patient First – awarded for compassionate care and patient focus which goes above and beyond normal expectations.
Respect – awarded for teamwork, diversity, openness and honesty.
Innovation – awarded for drive for continuous improvement, innovative thinking and a willingness to embrace change and share ideas.
Delivery – awarded for continuous high standards and performance.
Excellence – awarded for integrity and exceptionally high standards of conduct
As in previous years we will also be presenting a number of other awards, including:
The Chairman's Award
Local newspaper awards (Hospital Heroes)
Volunteer of the Year
Team of the Year
Employee of the Year
Special Recognition Award
We welcome, and encourage, nominations from patients and other members of the public. Please note that you can only nominate for the Hospital Heroes awards via the respective newspapers and the Chairman's Award winner will be selected by the Chairman himself.
Winners and runners-up for the awards are decided by an independent panel, overseen by HR, and announced at the event in November. The Special Recognition Award is voted for by MTW staff.
So, if there's a member of MTW staff who you believe makes a real difference, please nominate them now, via this link: https://www.surveymonkey.co.uk/r/StaffStars2018. The deadline for entries is 6pm on Monday 17 September 2018.