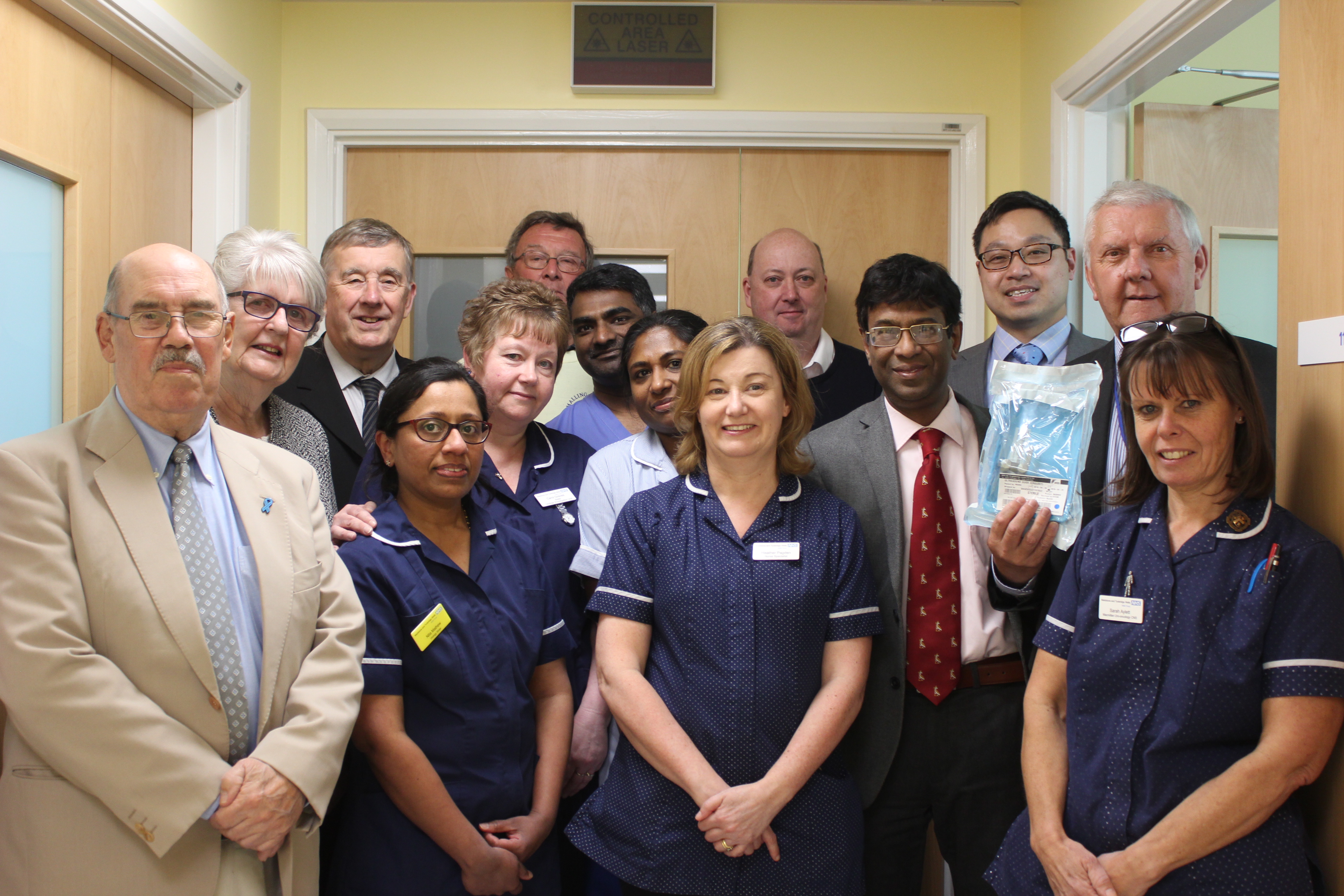 A generous donation from charities Maidstone Hospital League of Friends, Prostate Cancer Support Association Kent (PCSA Kent) and Mallling Lions, which has helped MTW set up a pioneering prostate biopsy clinic – one of only two clinics currently running in England.
The money has funded the purchase of some specialist equipment that allows our clinical team to undertake prostate biopsies using local anaesthetic, avoiding the risks of sepsis associated with biopsy whilst maintaining the accuracy of diagnosis.
Prostate biopsies are an essential part of diagnosing patients who may have prostate cancer. Standard prostate biopsies, known as transrectal biopsies, have a small degree of risk of sepsis infection. These risks can be avoided by opting to have transperineal biopsies, however current practice requires patients to have a general anaesthetic and undergo day surgery.
The new procedure greatly benefits patients as it takes just 12 minutes to carry out, with only an hour's recovery time, meaning patients have a less invasive procedure and can leave the hospital quicker.
Consultant Urological Surgeon, Hide Yamamoto, said: "Last year MTW trialled a novel prostate biopsy clinic at Maidstone Hospital, making us one of the first in the country to routinely undertake transperineal biopsies in the outpatient setting using a special biopsy setup.
"The results of our audit of more than 100 patients have been very promising. We found that the procedure was well tolerated, and none have experienced common complications such as sepsis or urinary retention. We have also shown a very high accuracy for cancer detection using our approach. It is hoped that our biopsy method will change the way in which we routinely undertake prostate biopsies."