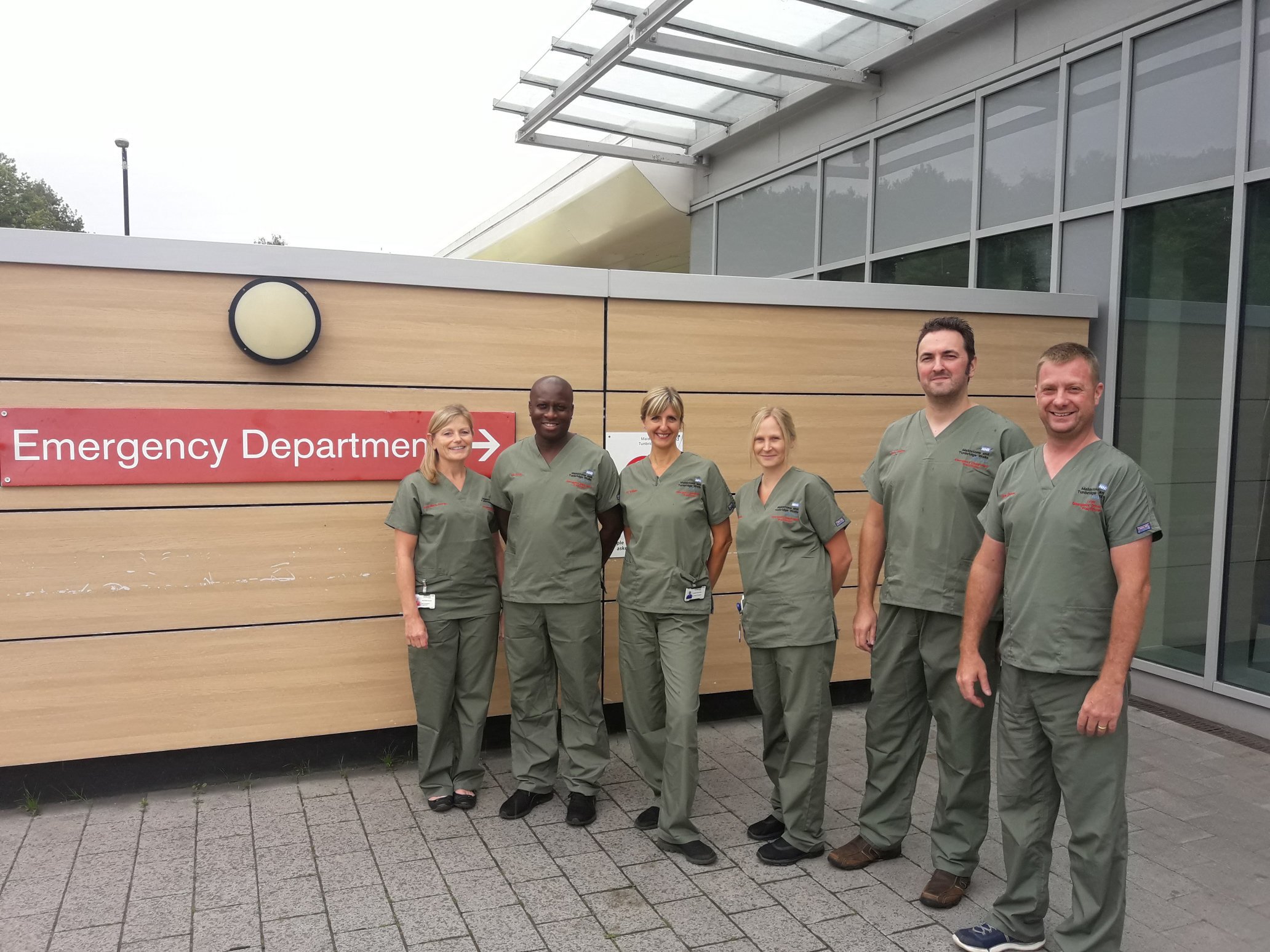 An innovative project to improve the care people receive when they attend the Emergency Departments at Maidstone and Tunbridge Wells NHS Trust (MTW) has been hailed a success in boosting patient satisfaction and staff development.
MTW was one of the first trusts in the south east of England to introduce Emergency Department Practitioners (EDPs) to work alongside doctors to treat and care for patients with more serious conditions.
The new team was created in August 2017 as part of the Trust's proactive approach to maintaining high quality safe services and its continued commitment to raising standards in patient care.
EDPs – also known as Advanced Clinical Practitioners (ACPs) – are nurses and paramedics who have been highly trained to perform advanced clinical roles, treating and caring for patients independently, with supervision from consultant doctors. They are credentialed by the Royal College of Emergency Medicine, which recognises that the individual has met the competencies required to practice at a high clinical level.
EDPs perform more advanced roles than nurses, such as independent systemic assessment, ordering and conducting tests, interpreting results, diagnosing conditions, prescribing or administering medicines and referring to specialist medical teams or discharging them home.
Nine EDPs currently make up the team at MTW, who work across both hospital sites. The project has been so successful there are plans to recruit and train additional staff.
John Clulow, Lead Emergency Practitioner, who heads up the EDP team at MTW, said: "MTW has been an innovator in introducing the use of EDPs into our emergency departments, being one of only a handful of trusts to lead the way in their implementation.
"EDPs undertake very similar tasks to junior doctors in the emergency departments, but provide a much more holistic approach in how they care for, and treat, patients.
"When a patient attends the emergency department, an EDP manages that patient autonomously, staying with them during their time in the emergency department, from diagnosis to treatment to either discharge, referral, or to admit them to an inpatient ward.
"This has enabled us to provide greater continuity of care for patients and better communicate with them, keeping them informed about the care and treatment they're receiving. As a result patient satisfaction levels with the service they receive have really improved.
"Importantly, introducing these new roles has made a positive difference in how we develop and retain staff in our emergency departments, allowing practitioners to flex across departments and have a deeper understanding of how the organisation operates."
The Trust is now looking at expanding the scope of EDPs to work in the Acute Medical Units (AMUs) to treat patients, alongside specialist consultant doctors, who meet the criteria for ambulatory care.
-ends-
Pic shows: Some of the EDP team at MTW.
Notes to editor
The nine EDPs at MTW are working towards becoming credentialed by the Royal College of Emergency Medicine.
For more information, contact the communications team at Maidstone and Tunbridge Wells NHS Trust on 01622 228658.