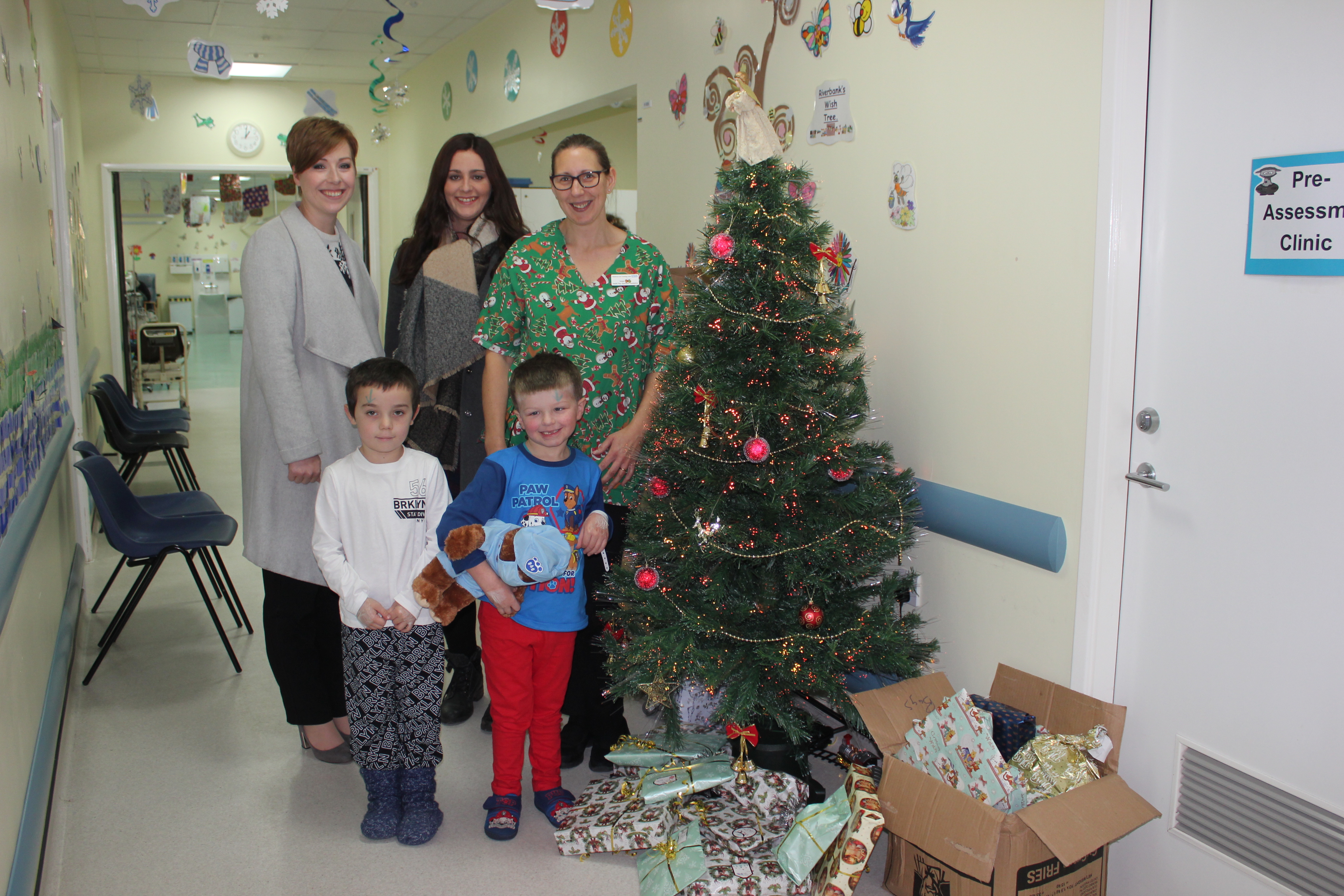 Young patients from the Riverbank Children's Day Unit at Maidstone Hospital received a special delivery from Castle Barn Ltd (a subsidiary of KFC) on Monday 18 December, when representatives from the company brought in dozens of presents.
Sophie Cunningham, from Castle Barn Ltd, said: "It was a pleasure to be able to drop off these presents and see where the kind donations from all of our staff are going, and knowing that something that seems so small may mean the world to the children within the unit at this time of year."
Vicki Belton, Health Play Specialist for Maidstone and Tunbridge Wells NHS Trust, said: "We are delighted to receive these gifts for our patients. It can be very hard for children who have to come in to hospital over the Christmas period so these lovely presents will really bring a smile to their faces. We would like to say a huge thank you to Castle Barn Ltd for their kindness and generosity."
Ends
Photo shows (Left to right): Petra Northwood and Sophie Cunningham (Castle Barn Ltd), Vicki Belton, Vinnie Mills (aged 7) and Rylie Heselden (aged 5).