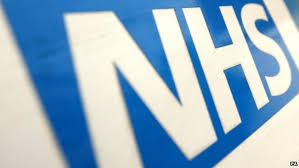 On behalf of West Kent Clinical Commissioning Group (WKCCG)
01 March 2017
For immediate release
Local people are being invited to meetings in March to discuss plans to improve health and care in west Kent.
Events will be hosted by NHS West Kent Clinical Commissioning Group (CCG) on:
• Tuesday 14 March, 6-9pm, The Gallagher Stadium, James Whatman Way, Maidstone ME14 1LQ
• Wednesday 15 March, 6-9pm, Hadlow Manor, Maidstone Rd, Tonbridge TN11 0JH
The listening events will:
• give people the chance to hear about the initial Kent and Medway Health and Social Care Sustainability and Transformation Plan(STP), which was published in October 2016
• update them on how this fits with local plans, including the blueprint for the future which NHS West Kent CCG developed with the public and partners three years ago
• ask for their views on what is most important when decisions are taken about services for the future: so that the criteria that will be used are robust and work for each and every community.
"It's vitally important that any changes made to health and care in west Kent are developed in partnership with the wider community," said Dr Bob Bowes, Chair, NHS West Kent CCG.
"Three years ago, we worked hard with local people, other NHS organisations and social care colleagues to develop a blueprint for how health and care services in west Kent need to change to meet people's changing needs, allowing us to deliver good quality care with the staff and funding available. This was called Mapping the Future – visit www.westkentmappingthefuture.nhs.uk to find out more.
"Since then, we have been looking at how we can make that vision for the future a reality, and in particular how services in the community can be more joined-up, so people get better access to care and support in their own communities.
"Now we want to share that work with local people and ask for your views on our emerging plans. I hope many of you will come along and have your say." The events are free but advance booking is required on engagement.secsu@nhs.net
Ends
Note to editors.
There are not yet any firm proposals for changing the way services are delivered, and these events are part of ongoing conversations with local people with an interest in health and care about how things could be done differently in the future. When options have been further developed and there are clear proposals for change they will be subject to full formal consultation.
NHS West Kent Clinical Commissioning Group plans and buys healthcare for the people of Maidstone, Tonbridge and Malling, Tunbridge Wells and the southern part of Sevenoaks.