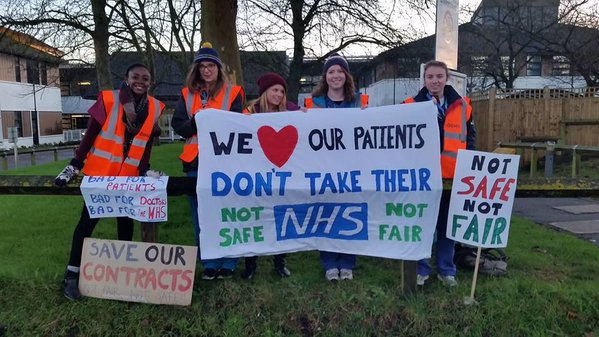 The British Medical Association (BMA) has announced three five-day periods of industrial action starting on 5 October, 14 November and 5 December, when junior doctors have stated their intention to withdraw all labour in response to the Government's proposal to introduce new terms and conditions of employment.
In order to protect patient safety it is likely that we will have to postpone some outpatient appointments and operations during these periods of planned industrial action. We are working hard to minimise the level of cancellation and we will endeavour to contact all patients affected directly.
If you have not heard from the Trust by the day before you are due to attend any scheduled appointments or procedures, please do come to the hospital as planned.
We would also ask patients to refrain from contacting us to enquire about your treatment as our teams are working hard to ensure they make direct contact with any patients affected.
We apologise for any inconvenience caused and hope to reschedule appointments and operations as soon as is possible.
Thank you for your understanding.
Angela Gallagher
Chief Operating Officer