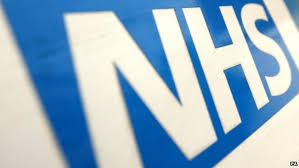 NHS Improvement has appointed a Financial Improvement Director to work with Maidstone and Tunbridge Wells NHS Trust (MTW). His appointment follows the announcement that the Trust has been placed in financial special measures.
Simon Worthington started at MTW on 22nd August. Mr Worthington will be the Trust's primary day to day contact for special measures. He will oversee on behalf of NHS Improvement the actions the Trust is taking to develop their financial recovery plan and reduce its financial deficit.
Mr Worthington is currently Deputy Chief Executive and Director of Finance at Bolton NHS Foundation Trust. Mr Worthington supported a similar financial turnaround at Bolton NHS Foundation Trust, which is now rated as Good by the Care Quality Commission and is in financial surplus.
The appointment is funded by NHS Improvement. MTW is working on a financial recovery plan to make its hospitals more efficient and reduce the Trust's forecast deficit of £23 million in 2016/17.
ENDS
Notes for Editors
Simon Worthington is a fellow of the Association of Chartered Accountants (ACCA). Mr Worthington joined Bolton NHS Foundation Trust in February 2013 from South London Healthcare NHS Trust where he was Deputy Director of Finance. He has held a number of Board level posts in the NHS, including eight years' experience in Finance Director posts at Yorkshire Ambulance Service NHS Trust, Tees, East and North Yorkshire Ambulance Service NHS Trust and South Huddersfield Primary Care Trust. He has also operated successfully in the roles of Acting Chief Executive and Deputy Chief Executive whilst at previous NHS posts.