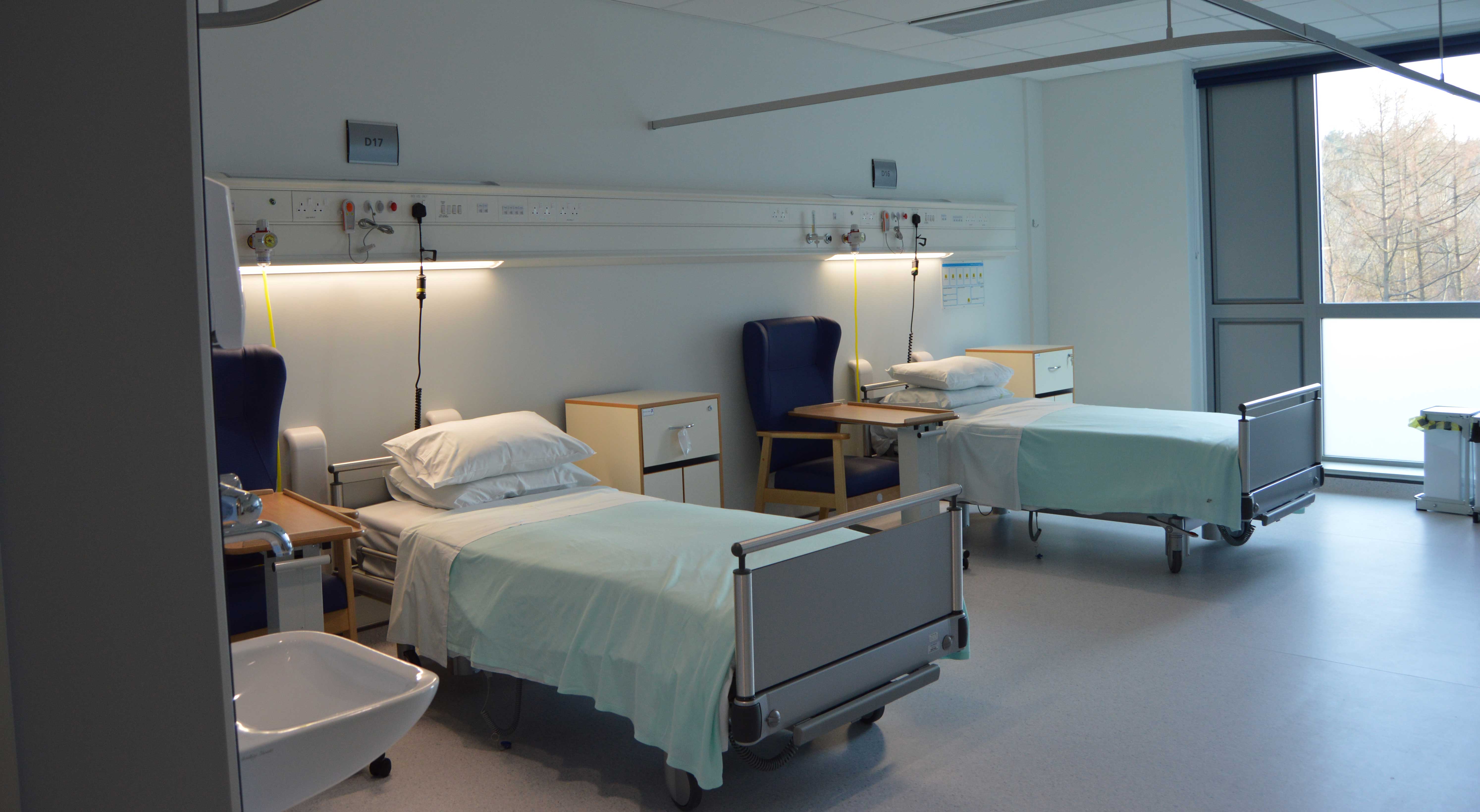 The end of the financial year has seen another reduction in the number of patients developing the Clostridium difficile infection while staying in Maidstone and Tunbridge Wells hospitals.
Between 1st April 2015 and 31st March 2016, staff at Maidstone and Tunbridge Wells NHS Trust reduced cases of the potentially serious infection by 36%, in comparison to the year before.
The Trust's two hospitals had 18 cases of C. difficile between them over the 12 month period, against a Department of Health limit of 27. During the same time period, the two hospitals saw over 400,000 people with around 90,000 requiring treatment that resulted in a stay in hospital.
Dr Sara Mumford, the Trust's Director of Infection Prevention and Control, said: "Infection control is at the heart of everything we do for our patients.
"We are extremely pleased with these figures which represent significant further improvement in the care we give to our patients. This is a real achievement as not only was our limit this year very challenging but it is also compared to a national overall increase in cases.
"I want to thank every member of staff as absolutely everyone has contributed in some way."
Dr Mumford said the reduction was down to prudent antibiotic prescribing by hospital doctors, proactive treatment of patients who carry the C. difficile bacteria and excellent infection control by staff.
She added: "As well as our clear focus on prescribing and treatment, I should mention that the Trust has consistently exceeded the set standards of cleanliness in our hospitals, which I have no doubt will have helped us achieve these positive results."
Between four and eight percent of people carry the C. difficile bacteria naturally and harmlessly in their gut flora. The balance between the gut's good and bad bacteria can be upset with prolonged use of powerful antibiotics. This is potentially serious for carriers of the C. difficile bacteria, which thrives in these conditions and causes the illness.
Additionally, over the last year, there has been just one hospital attributable MRSA bacteraemia and consistently high levels of screening throughout the Trust.
There has also been a 44% reduction in hospital attributable E. coli bacteraemia. This has again been achieved on a background of rising levels nationally and in our local community. Part of this improvement has been achieved through better urinary catheter care and our achievement of the Catheter-Associated Urinary Tract Infection CQUIN (Commissioning for Quality and Innovation framework).